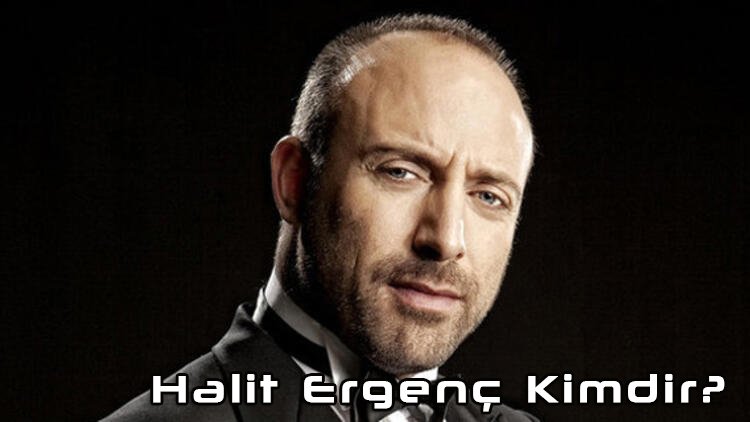 Oyuncular
Halit Ergenç Kimdir? Halit Ergenç Biyografisi
Muhteşem Yüzyıl ile çoğu insanın tanıdığı ama mazisi olan oyuncu ve seslendirme sanatçısı Halit Ergenç kimdir yazımız ile sizlerleyiz.
Binbir Gece disizi ile aslında adından söz ettiren, oynadığı sinema filmleri ve yaptığı seslendirmeler ile kendini sıklıkla gördüğümüz, Bergüzar Korel'in eşi olan Halit Egenç biyografisi ile kendisi hakkında tüm bilinmesi gerekenleri sizlere aktarıyoruz.
Son dönemlerde Vatanım Sensin dizisinden sonra verdiği 1 yıl aranın ardından çıkan Babil dizisi ile tekrar gündeme gelen usta oyuncu, bu sezon reytinglerde adından söz edilir bir şekilde başarılı oldu. Özellikle Halit Ergenç kimdir, nereli, kaç yaşında, kiminle evli, burcu nedir, doğum tarihi nedir gibi soruların tamamının cevaplarını bu yazıda bulabilirsiniz.
Halit Ergenç Kimdir? Kaç Doğlumludur?
Halit Ergenç 30 Nisan 1970'de İstanbul'da dünyaya gelmiştir. Halit Ergenç Beşiktaş Atatürk Lisesi'ni bitirmiştir. 1989 yılında İTÜ Gemi İnşaatı ve Deniz Bilimlerinden ikinci yılında ayrılmıştır. Aynı yıl Mimar Sinan Üniversitesi Opera ve Müzikal Tiyatro Oyunculuğu bölümüne girmiş ve bitirmiştir.
Halit Ergenç ve Sanat Yaşamı
Müzikal, opera ve bale çalışmaları oyunculuk kariyerinde önemli bir yere sahiptir. Bunlardan bazıları olan The Adventures of ZAK-Kate, Tatlı Charity, Beni Seviyor, Kral ve Ben, Amphitrion, Evita, Hayalet ve Ötekiler, Şarkılar Susarsa bulunmaktadır. Tiyatro alanında ise Bugün Git Yarın Gel, Popcorn, Arapsaçı, Sevgilime Göz Kulak Ol oyunlarıyla devam etmiştir. Halit Ergenç'in ekranlar yer alan Dedem Gofret ve Ben, Hiç Yoktan Aşk, Ölümün El Yazısı televizyon filmlerini, Böyle mi Olacaktı, Kara Melek, Esir Şehrin İnsanları, Zerda, Aliye, Binbir Gece, Muhteşem Yüzyıl, Vatanım Sensin ve Babil gibi başarılı dizi projeleri izlemiştir.
Halit Ergenç Televizyon Kariyeri
Televizyon ve sahne çalışmalarının yanında sunuculuğu ve reklam filmlerindeki başarısı da göze çarpmaktadır. Halen dizilerde ve reklam filmlerinde başarılı bir imaj sergiliyor. Büyük Teklif adlı yarışma programında sunuculuk yapmıştır. Sunuculuktaki başarısını da ekranlara yansıtmıştır. Halit Ergenç; çok sevilen Binbir Gece adlı televizyon dizisinde de başrol olarak oynamıştır. 2006 senesinde Binbir gece dizisindeki rolü ile en iyi erkek oyuncu dalında Altın Kelebek ödülünü kazanmıştır.
Halit Ergenç tiyatrodan sonra 2004 yılında Aliye dizisinde başrolde, Sinan Karahan karakteri ile ekranlarda yer almıştır. Halit Ergenç 2006 yılında Binbir Gece dizisinde canlandırdığı Onur karakteriyle büyük bir çıkış yapmıştır. 2011 yılında ekranlara gelen Muhteşem Yüzyıl dizisinde hayat verdiği Kanuni Sultan Süleyman karakteri ile izleyicilerin büyük beğenisini toplamıştır. Bölüm başına oldukça yüksek ücret isteyen Halit Ergenç her projeye evet demiyor fakat yer aldığı projede de başarısızlık yüzü göstermeyen çok başarılı bir oyuncudur.
Halit Ergenç Ve Bergüzar Korel Ne Zaman Evlendi
Halit Ergenç, daha sonra yine kendisi gibi oyuncu olan Bergüzar Korel ile dünya evine girdi. Halit Ergenç'in bu evlilikten Ali isimli bir oğlu vardır. Ve şimdilerde ikinci oğullarını beklemekteler.
2016 yılında Kanal D'de ekranlarında seyirci ile buluşan Vatanım Sensin dizisinin yönetmenliğini Taylan Biraderler yapmıştır. Bu dizide ünlü çift yine karı koca rolünü oynadılar ve dizi yayınlandığı dönem içinde Adülhamit dizisi ile kıyasıya bir yarış içindeydi. Özellikle Mustafa Kemal Atatürk2ün adının geçtiği bölümler tüm Türk halkının tüylerini diken diken etmiştir. Dizide her ne kadar Atatürk'ü net olarak göremesekte varlığı ve dizi içerisindeki rolü ile bizi oldukça etkilemişti.
Dizinin başrollerinde Halit Ergenç, Bergüzar Gökçe Korel, Onur Saylak, Baki Davrak, Senan Kara, Hakan Salınmış, Şebnem Hassanisoughi oynamıştır.
Halit Ergenç Vatanım Sensin dizisinde Miralay Cevdet karakterine can vermiştir. Kurtuluş Savaşı tarihimizde ismi hiç duyulmayan Miralay Cevdet gerçekte kimdi? Miralay Cevdet'in o zamanki lakabı Gavur Mü'min, asıl adı Mü'min Aksoy'du. Miralaydı. Mezarı, İzmir Balçova eski mezarlıktaydı. Ölüm ilanı,  Kurtuluş Savaşı'nın en önemli, bir numaralı milli casusuna yaraşır gizemle "Bir Dost" imzasıyla verilmişti.
Babil Dizisi Konusu
Halit Ergenç Star Tv'de yayınlanan Babil dizisi ile ekranlara geri dönmüştür. İrfan karakterini canlandırmaktadır, büyük bir üniversitede Ekonomi hocası olarak görev yapmaktadır.  İdealist bir profesördür. İrfan düşünceleri yüzünden işinden atılır ve hiç bir yerde iş bulamaz. Kötü olaylar üst üste gelir İşsiz kalan İrfan'ın oğlunun beyin tümörü teşhisi ile yıkılırlar. Kurtulmasının tek şansı ameliyattır. Yüklü miktarda ödeme yapmadan ameliyat olamayacaktır. İrfan çaresiz durumda kalır ve yakın arkadaşı Egemen ile emlak sektörüne atılır. Yaptıkları bir sahtekârlıkta yakalanırlar. Mafya ellerinde ki her şeyi alınca bu sefer İrfan'ın aklına derslerinde de bahsettiği saadet zinciri fikri gelir. Türkiye'nin en büyük saadet zincirini kurarlar ve sayede çok para kazanırlar. Kazanılan bu para İrfan, İrfan'ın eşi, yakın arkadaşı Egemen ve eski nişanlısı arasında gizlenen sırların ortaya çıkmasına sebep olur.
Babil dizisinin oyuncu kadrosunda Halit Ergenç, Aslı Enver, Ozan Güven, Birce Akalay, Nur Fettahoğlu, Mesut Akusta gibi önemli isimler yer almaktadır.
Babil dizisinin senaryosunu Nükhet Bıçakçı ve Özlem Yücel yazarken dizinin yönetmenliğini ise Uluç Bayraktar üstlenmiştir. Ünlü yönetmen Uluç Bayraktar daha önce İçerde ve Karadayı'da dizilerini de yönetmiş ve bu dizilerde çok sevilmişti. Babil dizisi tüm dünyaya satılmıştır, The Choice adıyla satışmıştır.
Halit Ergenç'in Oynadığı Filmler
Yıl
Film
Rol
Notlar
2000
Ölümün El Yazısı
2004
Okul
2005
The Net 2.0
Babam ve Oğlum
Özkan
2006
Tramvay
Nezih
İlk Aşk
2008
Devrim Arabaları
Yüksek Mühendis Uğur
Başrol
Akşamdan Kalma
Mehmet
2009
Acı Aşk
2010
Dersimiz Atatürk
Atatürk
Başrol
Misafir
Akşamdan Kalma 2
Mehmet
2012
Akşamdan Kalma 3
Mehmet
2016
Ali ve Nino
Fetali Han Hoyski
2017
İstanbul Kırmızısı
Orhan Şahin
Başrol
Halit Ergenç Dizileri
Yıl
Film
Rol
Notlar
1993
Beni Bul
Samim Celepoğlu
1996
Tatlı Kaçıklar
1996
Kara Melek
Başrol
1997
Böyle mi Olacaktı
Başrol
1998
Gurbetçiler
2000
Hiç Yoktan Aşk
2001
Dedem, Gofret ve Ben
2002
Kumsaldaki İzler
Zeybek Ateşi
Azad
Zerda
Devran
Başrol
2003
Baba
Esir Şehrin İnsanları
2004
Aliye
Sinan Karahan
Başrol
2006
Binbir Gece
Onur
Başrol
2011-2014
Muhteşem Yüzyıl
Kanuni Sultan Süleyman
Başrol
2016
Ali ve Nino
Fetali Han Hoyski
2016-2018
Vatanım Sensin
Mirliva Cevdet
Başrol
2020
Babil
İrfan Tuna Saygun
Başrol
Halite Ergenç'in Yer Aldığı Müzikal, Opera ve Bale Çalışmaları
2002 "Kiss Me Kate" / Yön: Atlan Günbay
2001 "The Adventures of ZAK_New York" / Yön: Dan Richenbach
2000 "Amphitrion 2000" / Yön: Haldun Dormen
1999 "Tatlı Charity" / Yön: Tony Stevens
1999 "Beni Seviyor" / Yön: Önder Göksever
1997 "Evita, Hayalet ve Ötekiler" / Yön: Haldun Dormen
1996 "Kral ve Ben" / Yön: Haldun Dormen
1995 "Şarkılar Susarsa" / Yön: Çetin Akcan
Halite Ergenç'in Yer Aldığı Tiyatro Oyunları
2000 "Bugün Git Yarın Gel" / Yön: Haldun Dormen
1998 "Popcorn" / Yön: Haldun Dormen
1997 "Arapsaçı" / Yön: Haldun Dormen
1996 "Sevgilime Göz Kulak Ol" / Yön: Haldun Dormen
Halit Ergenç'in Aldığı Ödül ve Adaylıkları
Yıl
Ödül Töreni
Kategori
Proje
Sonuç
2007
34.Altın Kelebek Ödülleri
En İyi Erkek Oyuncu
Binbir Gece
Kazandı
2009
Sadri Alışık Sinema ve Tiyatro Ödülleri
En İyi Erkek Oyuncu
Devrim Arabaları
Kazandı
2014
41.Magnum Altın Kelebek Ödülleri
En İyi Erkek Oyuncu
Muhteşem Yüzyıl
Kazandı
2017
5.Bilkent Tv Ödülleri
En İyi Erkek Drama Oyuncusu
Vatanım Sensin
Kazandı
1.Müzikonair Ödülleri
En İyi Erkek Dizi Oyuncusu
Adaylık
24.İTÜ EMÖS Başarı Ödülleri
Yılın En Başarılı Erkek Dizi Oyuncusu
Adaylık
11.GSÜ EN Ödülleri
En İyi Erkek Dizi/Sinema Oyuncusu
Kazandı
4.Mersin Altın Palmiye Ödülleri
Yılın Erkek Dizi Oyuncusu
Adaylık
6.Fashion Tv Moda Ödülleri
Yılın En Başarılı Erkek Oyuncusu
Kazandı
Yazımız içerisinde sizlere kendisi ve düşüncelerini daha iyi tanımanız açısından oyuncu ile yapılmış bir röportajı aşağıda paylaşıyoruz.
Halit Ergenç Röportajı
Halit Ergenç'le Hayat, Aşk Ve Oyunculuk Üzerine
Ve huzurlarınızda Halit Ergenç…
O uzun sakallardan kurtulmuş, rahatlamış.
Karşımda üzerinde 'invisible' (görünmez) yazan tişörtüyle oturuyor.
Belli ki bu aralar 'görünmez' olmak istiyor.
Oğlu Ali'yle telefonda çektikleri videoları gösteriyor, benimle buluşmaya gelmeden evde birlikte dondurma yapmışlar, onu anlatıyor.
Dört yıl boyunca sürekli sette olduğu için, oğlu ve eşi Bergüzar Korel'le görüşemediği zamanların acısını çıkarıyor.
Hangi dizide oynasa reyting rekorları kırıyor. Yapımcıların gözdesi. 'Zerda', 'Aliye', 'Binbir Gece', 'Muhteşem Yüzyıl'…
Tahtaya vurun, bütün işleri tuttu.
Ama o hiçbir şeyi kendine yontmuyor.
"Neticede bu bir ekip işi. Sadece benim iyi olmam kaç yazar, herkesin iyi olması lazım!" diyor.
Muhteşem Yüzyıl bitti. Şimdi ne yapacaksın herkes merak ediyor…
-İnanır mısın ben de bilmiyorum. Bildiğim acayip hafiflediğim, rahatladığım. Sakaldan da kurtuldum! (Gülüyor.)
Bir yıl dizide oynamak istemediğini söylemişsin. Yoruldun ve dinlenmek mi istiyorsun?
-Aynen…
Yoksa strateji mi yapıyorsun?
-O da var…
Yoksa karın ve oğlunla ilgilenmek için vakit mi yaratmaya çalışıyorsun?
-Hepsi aslında! 'Muhteşem Yüzyıl' benim en uzun süren işim oldu. Her oyuncuya nasip olmayacak bir şey. Yaşamış bir karakterin 42 senesini canlandırdım. Süleyman üzerine resmen doktora yaptım.
Bu aynı zamanda insanı hırpalıyor mu?
-Hırpalamaz mı? Ama işin doğası bu. Dizi olsun, tiyatro olsun, bir başkasının duygularını ortaya çıkarırken kendine ait gerçek duygulardan yola çıkıyorsun. Bilinçli bir şekilde belli birtakım duygulara ve olaylara gidiyorsun. Seni acıtmaması, yormaması mümkün değil. Ben Süleyman'la onun bütün iç hesaplaşmalarını yaşadım. Evlatlarını öldürmesinin muhakemesinden hayattaki tek varlığını kaybetmesine, hatta ölüm hissine kadar. Oyuncu koçu Amerikalı bir hoca vardı. Workshop yapıyordu. Arkadaşlardan biri sordu: "İçimizden bir karakteri çıkarırken hep bu kadar zorlanmak zorunda mıyız?" O döndü dedi ki, "Size tam da bunun için para ödüyorlar. Siz meşhur olduğunuz için mi para ödüyorlar sanıyorsunuz?" Benim işim kendimi Süleyman gibi hissetmekti, öyle de yaptım.
Kurtulman ne kadar zaman aldı?
-E kolay olmadı. Ne psikolojik ne de fiziksel olarak. Dört senedir birlikteydik. Bir karakteri çok uzun süre canlandırdığın zaman sanki aynı ayakkabıyı sürekli giyiyormuş gibi, bazı noktaların hareketsizleşiyor. Bazı alanlarda oyunculukta elastikiyetini kaybediyorsun. Hem fiziksel hem de psikolojik egzersizler yapıp, tekrar kendi merkezime geri dönmem lazım. Fiziksel olarak da küt diye eskiye dönemiyorsun. Sakallarımı bile üç kademede kesebildim. Sonunda tamamen kesip Bergüzar'ın karşısına çıktığımda, "Dört senedir görüşmemiştik, özledim seni aşkım" dedi. Sıkıca sarıldı bana.
Ali peki?
-Çok çok şaşırdı. Sevinç yaptı. Çığlık attı. "Bak baba sakalını kesti. Bak babanın çenesine, ne kadar küçük!" diye herkese gösteriyordu. Sakalsız halimi hatırlamıyor, 10 aylıktı.
Yeni sezonda bölüm başına 150 bin lira gibi bir parayı reddetmişsin? Doğru mu?
-Tabii ki değil! Böyle paralar yok! Bunlar şehir efsanesi. Yeni açılan kanallarda bu işe yapımcı olarak giren işadamları geçmişte birtakım starlara astronomik rakamlar ödediler ama o işler başarısız oldu. Oyuncu tabii ki iyi bir para alacak. Ama iş sadece oyuncuyla bitmiyor, bir dizi sadece oyuncunun sırtında yükselmiyor, saçmalık böyle düşünmek. En üst çalışanından en alt çalışanına kadar yaptığın işin hakkını vermek zorundasın ki, o iş tutsun. Kısacası, parayı homojen olarak dağıtmak zorundasın. Zaten bu aralar hiçbir teklifle ilgilenmiyorum. Birkaç ay nadas durumum var. Bergüzar'la ikimiz birden çalıştığımızda öyle sabahlarımız oluyordu ki, "Hadi sevgilim, inşallah iki gün içerisinde görüşebiliriz" deyip ayrılıyorduk. Şimdi o günlerin acısını çıkarma zamanı!
Seni sürekli evde görünce delirmeyecek mi Bergüzar?
-Yok delirmez! Hoşuna bile gidecek.
Oynadığın dizilerin bu kadar tutmasının sırrı ne?
-İşime saygım var. Sır varsa budur. Bence hayattaki en kıymetli şeylerden biri iş, diğeri eş. Bütün geleceğimizi belirler. İkisine de saygım var ve layık olmaya çalışıyorum.
"Kadınların beğendiği, yakışıklı adamsan, oyunculukta da yırtarsın!" Formül bu mudur?
-Yok ya fizik bir yere kadar, belli bir noktadan sonra herkes işi nasıl yaptığına bakar. Kimse kimseyi gözünün, kaşının güzelliği için tutmaz. Kaldı ki ben yakışıklı da bulmuyorum kendimi.
Kadınlar senin velinimetin mi?
-Bergüzar benim velinimetim!
"Dingin, sakin, derin, mütevazı, efendi, ağırbaşlı…" İnsanlar senden söz ederken bu sıfatları kullanıyor. Hoşuna gidiyor mu?
-Kimin hoşuna gitmez? Sakin ve dingin bir yanım var ama içimde fırtınalar yaşadığım da doğru. Ben de herkes gibi hayatı ve kendimi çözmeye çalışıyorum.
Çocukluk?
-Ooo derin mevzular! Kolay bir çocukluk geçirmedim. Canını sıkmayayım şimdi, bir sürü travma. Yokluk, parasızlık. Annemle babam ben ilkokula başladığım gün boşandılar fakat babam bir türlü evden gitmedi. Her gün kavga, kıyamet. Bir de benden iki yaş küçük, zihinsel engelli bir kardeşim var, zordu yani hayatımız. Babam 3-4 ay ortalıkta olmazdı, sonra yine çıkar gelirdi. Şehir tiyatroları emeklisiydi. Besteci ve söz yazarı bir adam. "Şimdi Şeytana Uyduk, Bin Kere Perişan Olduk" gibi hepimizin bildiği besteleri var. Benim için ailedeki mutsuzluğun merkeziydi babam. Çünkü sürekli sorumsuz davranıyordu, annemi üzüyordu. O yüzden ondan da, temsil ettiği hayattan da uzak durmak istedim.
Gittin 'gemi inşaat' okudun…
-Evet. Çünkü teyzelerimin kocaları işletmeci ve mühendisti. Onlar benim için 'iyi model'lerdi. Yeter ki babam gibi sanatla uğraşmayayım. Fakat ikinci yılın ortasında üniversiteye gitmemeye başladım. İnsan genlerinden kaçamıyor, müzik çağırdı beni, konservatuvarın opera bölümüne girdim. Sonra müzikale geçtim. İşte o zaman Haldun Abi'yle (Dormen) yollarımız kesişti, beni oyuna çıkardı. "Ben müzikalciyim" dedim, "Hayır!" dedi, "Sen, şarkı da söyleyebilen oyuncusun!" O gün, bugündür oyunculuk yapıyorum.
Oynadığın karaktere zarar verebilir diye reklam tekliflerini kabul etmezmişsin…
-Evet. Çünkü hayatıma çabuk gelen her şey, çabuk gitti. Ben çabuk gelen paraya da inanmam. Birisi bana reklam teklifiyle geliyorsa, o aslında yaptığım iş sebebiyle geliyordur. Mesela 'Muhteşem Yüzyıl'da oynadığım için. İyi de bu reklam dizinin ortasında çıkacak. E saçma değil mi? Süleyman'a zarar vermeyecek mi? Çok fazla şey yapıp da bulandıramıyorum kendimi. Kimse de "Yapma!" demiyor, bunlar benim kendi tasarruflarım.
Takıntıların var mı?
-Var. Mükemeliyetçiyim. Bir de takma adım var: "Boş Bardak."
Nasıl yani?
-Bardağın dolu tarafını değil de, boş tarafını görüyormuşum, bunu kastediyorlar. Herkes mesela güzel bir şey yaptığı zaman büyüsüne kapılır, mutlu olur ya, benim içimi bir korku kaplar. İçimden bir ses, "İyi güzel de, şöyle de yapabilirdin! Şunu da ekleyebilirdin!" der. Kendimle ilgili memnun olmam mümkün değil. Hayata ve kendime dair korkularım var. Eğer yaptığım şeyin çok iyi olduğuna ikna olursam sanki her şey bir anda dağılacakmış gibi geliyor.
Elde ettiğin şeyleri kaybetme korkusu…
-Evet bu. Hep bir tedirginlik içindeyim, o yüzden "Boş Bardak" diyorlar! Ama bu iş de nankör bir iş. Dizi iyi gider, "Vaavv çok iyisin, süpersin, senden iyisi yok!" İşler kötü gitmeyegörsün, hemen topa tutarlar! Herkes zannediyor ki ben hayatımda sadece 'Zerda', 'Aliye', 'Binbir Gece', 'Muhteşem Yüzyıl' yaptım. Yoo, ben insanların adını bile hatırlamadığı, hüsranla sonuçlanan pek çok işte de oynadım. "Halitçiğim sana 10 bölüm yazacağız" diyorlardı, ertesi gün arayan yoktu.
Yani senin hep pırıltılı ve konforlu bir hayatın olmadı…
-Deli misin? Benim hiçbir zaman param yoktu. Dört ay evde oturup iş beklediğimi bilirim. Bir parça peynirle bal atıyordum ağzıma. Dans dersi verip üç kuruş para alıyordum, kiramı ödedikten sonra da para kalmıyordu. Bütün İstanbul'u bisikletle gezdim. Konservatuvara da bisikletle gidiyordum. Bütün bir sene okuldaki kantine ne kadar para vereceğimi hesaplardım. Bilgisayar operatörlüğü yapıyordum. O parayla kantin paramı çıkarır, geri kalanıyla Mavi Kart alırdım. Anlayacağın para konusunda hep dikkatliydim. Anne-babamdan hiç para almadım. Parasızlıktan sinemaya bile gidemiyordum. E sonra para kazanmaya başlayınca, "Bu her zaman olan bir şey değil. Hep kazanacaksın diye bir şey de yok" bilincim oldu. Allah'a bin şükür, şimdi güzel bir hayat yaşayabilecek paramız var. Ama bunun için de birtakım bedeller ödemek gerekiyor. Biz yalnız kalabileceğimiz yerler için bedeller ödüyoruz. Londra'ya gittik, Hyde Park'ta Ali'yle kürek çekiyoruz. Araplar bizi bisikletle kovalamaya başladılar. "Hello Süleyman, lets take a photo!" diye! 'Muhteşem Yüzyıl' 150 ülkede izleniyor. Bergüzar'la en çok istediğimiz şey bir Yunan adasına gitmek fakat korkuyoruz adım atamayız diye.
Halit Ergenç kimdir konulu yazımız ile sizlere usta oyuncu hakkında tüm bilgileri, özel hayatını, televizyon geçmişini, son dönemde yer aldığı Babil dizisi hakkında bilgileri ve karakterini, kendisi ile yapılmış aşk ve hayata dair röportajı paylaştık. Daha fazla Halit Ergenç biyografisi gibi oyuncu biyografileri için Sosyola'da kalın.