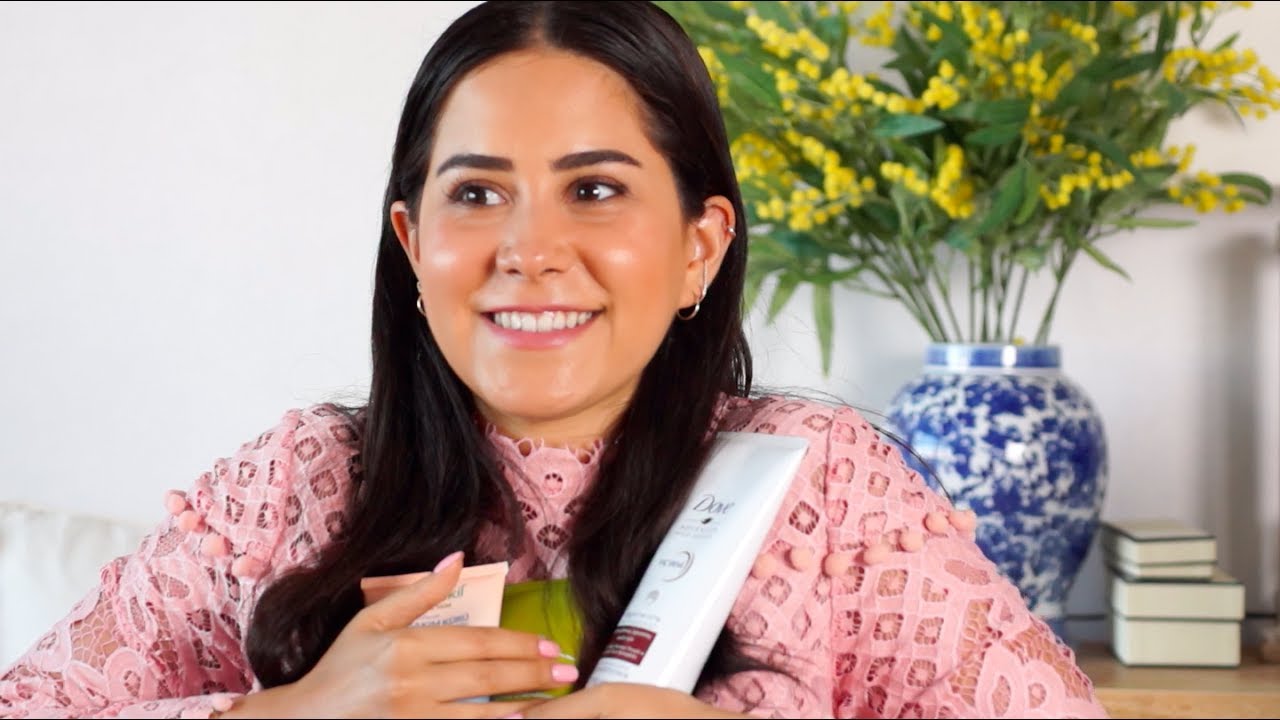 Magazin
Ece Targıt Kimdir? Ece Targıt Biyografi
Ece Targıt, kişisel gelişim, makyaj, güzellik, cilt bakımı ve saç bakımı gibi alanlarda video yayınları yapan bir Youtuber olarak tanındı. Aynı zamanda kendine ait web sitesi, sosyal medya hesapları bulunan Ece Targıt podcast yayınları ile milyonlarca kişi tarafından takip ediliyor. Ece Targıt Twitter ve Instagram platformlarından, Youtube kanalından, podcast yayınlarından ve kişisel blogundan takip edilebilir.
Ece Targıt Biyografi
Ece Targıt doğum tarihi 8 Temmuz 1992'dir. Ünlü Youtuber, lise eğitimini Galileo Galilei İtalyan Lisesi'nde tamamladı. Liseden mezun olduktan sonra Paris'e taşındı. Paris'te Parsons The New School For Design Akademi'de Design&Management eğitimi aldı. Daha sonra New York'a taşındı.
New York'ta dünyaca ünlü blogger Garance Doré'nin stüdyosunda, ardından New York'ta Estee Lauder şirketinde stajlar yaptı. Bundan sonra tekrar Türkiye'ye döndü. Türkiye'de Estee Lauder şirketinde PR ve eğitim departmanlarında çalıştı.
Fakat kurumsal hayatta aradığını bulamayan Targıt, sosyal medya, blog, podcast ve video yayınları yapmaya başladı. Kişisel gelişim, farkındalık, seyahat, cilt bakımı ve kozmetik alanlarında yaptığı yayınlarla çok beğenilen Ece Targıt Flov adında bir Yoga Stüdyosu kurdu.
Ece Targıt Bitenler IX | Saç, Cilt, Vücut Ürünlerim
Ece Targıt Youtube kanalında, kullandığı ve bitirdiği cilt bakımı ve kozmetik ürünleri ile ilgili yorumlarını paylaşıyor. Bizde, ünlü Youtuber'ın bu ürünlerle ilgili görüşlerini sizler için yazdık.
Elseve 3'ü 1 Arada Krem Şampuan keratinli saçlar için çok iyi bir bakım şampuanıdır. Ayrıca içinde sülfat yok. Saçları yumuşatıyor ve besliyor. Bu yüzden tavsiye ediyorum.
Urban Care It's So High Dry Shampoo, saçların parlak ve canlı hale gelmesini sağlıyor.
Pink Soap & Skin Coconut Oil cildi yumuşacık yapıyor ve nemlendirici losyona gerek kalmıyor.
Pixi+Caroline Hirons Double Cleanse yüz temizleme ürünü çok iyi ve çok faydalı değil. Etkili sonuçlar vermediği için tavsiye etmiyorum.
Nivea MicellAIR Makyaj Temizleme Suyu gözü yakmıyor. Çok etkili ve makyajı çok kolay bir biçimde temizliyor.
Dove Avokado Yağı ve Kalendura Özlü Duş Jeli cildi yumuşatıyor ve hoş kokuyor.
Organix Brazilian Keratin Therapy Flat Iron Spray'i saçlarınızı düzleştirmeden ya da fön çekmeden önce sıkmanız gerekiyor. Saçın kuruması uzun sürüyor ve çok etkili olmadığını söyleyebilirim.
Johnson's Baby Light Oil Spray, cildi yumuşacık yapıyor ve nemlendirici losyon sürmeye gerek kalmıyor. Bu yüzden acele bir yere yetişmeniz gerekiyorsa, duştan sonra vücudunuza sürebilirsiniz.
Crest 3D White Luxe dişleri harika bir şekilde beyazlatıyor. Diş beyazlatma konusunda en iyisi diyebilirim.
Jo Malone Velvet Rose & Oud Dry Body Oil en güzel kokulu ve kuru vücut yağıdır. Yağlı bir his bırakmıyor. Ciltte kolayca emiliyor ve kendinizi şımartmanızı sağlıyor.
Neutrogena Visibly Clear yüz temizleme ürününü duş esnasında kullanabilirsiniz. Cildi kurutmadan temizliyor ve oldukça etkili bir ürün.
Benev BHA Cleanser Salicylic de çok etkili bir yüz temizleme ürünüdür. Özellikle cildi derin katmanlarına kadar temizleme özelliği harika.
Caudalie Glycolic Peel maskesi, yüzünüzdeki ölü cilt hücrelerini tamamen temizliyor, cilde canlı ve aydınlık bir görünüm kazandırıyor.
Clinique Moisture Surge Face Spray uzun süre cildimde kalan makyajı temizlememi sağlıyor. Fakat bu spreyi makyajı temizledikten sonra tekrar makyaj yapacaksam kullanıyorum.
Pixi Glow Tonic gerçekten güzel bir tonik. Sert ve ağır değil, nazik bir ürün olduğu için seviyorum.
Loccitane Almond Supple Skin Oil, muhteşem pürüzsüz bir cilt bırakıyor.
Jo Malone Orange Blossom Hand & Body Lotion yaz aylarında kullanabilirsiniz. Hafif dokulu ve yoğun nemlendiren bir ürün.
Josie Maran Argan Cleansing Oil makyaj temizleme yağı çok yoğun dokulu bu yüzden çok sevmedim.
Ouai Rose Hair & Body Oil saç ve vücut yağını, saçlar için çok az kullanmalısınız. Saç diplerine değil uçlarına bu yağdan sürerek bakım yapabilirsiniz.
Yes To Cotton Comforting Micellar Cleansing Water makyaj çıkarma konusunda çok etkili değil. Su geçirmez makyajlarda başarısız oluyor.
The Ordinary Matrixyl 10% + HA ürünü ise özellikle kırışıklıklar için çok etkili.
Darphin Hydraskin Intensive Skin- Hydrating Serum çok iyi bir nemlendirici ve kıvamı çok iyi.
Estee Lauder Advanced Night Repair vazgeçilmez ürünlerimden birisidir. Sürekli kullanıyorum.
Darphin Intral Redness Relief Sooting Serum çok sulu bir kıvamı var ve etkisi az. Bu yüzden kullanılması çok gerekli bir ürün değil.
The Ordinary Advanced Retinhold günlük cilt bakım rutininde olması gereken bir üründür.
Darphin Aromatic Renewing Balm ürününden çok az alıp avucunuzda ısıtıp yüzünüze sürmelisiniz. Cildi canlandırıcı ve besleyici bir etkisi var.
Josie Maran Argan Liquid Gold Self-Tanning Face Oil ise hem cildi besliyor hem de birkaç gün cildi bronz bırakıyor.
Decleor Light Sooting Cream'i çok hassas bir cildiniz varsa günlük bir nemlendirici olarak kullanabilirsiniz.
Murad Pore Extractor Pomegranate Mask, kil içerikli ve gözenek temizleyici bir maske. Harika bir üründür. Düzenli olarak kullanmanız gerekir.
Defne tohumu yağı ve isırgan tohumu yağını karıştırın ve temiz bir sprey şişesine boşaltın. Banyodan 30 dakika önce saç diplerinize birkaç fıs sıkın. Harika bir karışımdır.
Paavani Oil Pulling Oil- Refreshing Mint, çok iyi ve çok etkili bir ağız temizleme yağıdır.
Estee Lauder Modern Muse Nuit, en sevdiğim kokulardan birisi. Ağır ve seksi bir parfüm. İçinde mavi papatya, egzotik mandalin, bourgeons de cassis, günebakan çiçeği, yasemin ve zambak gibi çiçeksi notalar var. Ayrıca sandal ağacı, tonka ağacı, madagaskar vanilyası, amber ve misk gibi odunsu notalar var.
Hermes Jour d'Hermes sofistike ve gündüz için hafif bir parfümdür. Üst notaları greyfurt, limon, su notaları, orta notaları gardenya, bezelye çiçeği, yeşil notalar, beyaz çiçekler ve alt notaları misk, odunsu notalardan oluşuyor.
Laura Mercier Tinted Moisturizer SPF 20, çok başarılı bir ürün. Aydınlık ve nemli bitiş sağlayan renkli bir nemlendiricidir.
Buxom Full On Lip Cream Pink Lady, dudakları yoğun olarak nemlendiren hoş bir ürün.
Flormar Omlashes Mascara'yı alt kirpikler için kullanabilirsiniz. Alt kirpiklere hafif bir belirginlik kazandırıyor.
Terry Touch – Expert Advanced ürününün muhteşem bir kapatıcılığı var.
Loreal Paris Superliner Black Lacquer Waterproof Eyeliner, çok kalıcı ve çok rahat sürülüyor. Yılın eyeliner ürünü diyebilirim.
Benefit They're Real Mascara'nın ise çok iyi bir etkisi yok.
Maybelline Lash Sensational Waterproof, yine güzel bir maskara ve akmıyor.
Maybelline Total Temptation maskara kirpikleri daha çok kıvırıyor ve etkili bir ürün.
Caudalie Energizing and Smoothing Eye Cream aydınlık ve etkili bir göz kremi. Günlük cilt bakımında kullanılabilir.
Maybelline Tottoo Brow Long Lasting Tint, 3 gün süren kaş dolgunluğu yaratıyor ve çok iyi bir kaş doldurma ürünüdür.
Talika Lipocils Expert Eyelash Gel kaş jeli ise bence çok iyi bir ürün değil.
Jo Malone Night Jasmine & Oregano Linen Spray'i yatmadan önce sıkın. Bu ürün uykuyu kaliteli hale getiriyor. Sakin ve dingin bir uyku sağlıyor.
Ece Targıt Gece Cilt Bakımı Rutinim
Gece cilt bakımı rutinimde öncelikle cildime, Josie Maran Argan Cleansing Oil uyguluyorum. Braun Face Spa yüz temizleme fırçasıyla cildimi temizliyorum. Daha sonra Braun Face Spa yüz fırçası başlığını çıkarıyorum ve epilatör başlığını takıyorum. Ağdanın alamadığı kısa tüyleri nazikçe alıyor.
Pixi Glikolik Asit toniğini cildime uyguluyorum. Serum olarak Estee Lauder Advanced Night kremini, göz çevresine kadar sürüyorum. Sivilceleri yok ediyor ve cilt hassasiyetini yatıştırıyor. Talika kirpik serumunu kullanıyorum. Kirpiklerimi yoğun, hacimli ve sağlıklı hale getiriyor.
Ardından Caudalie Energizing and Smoothing Eye Cream göz kremini kullanıyorum. Origins Ginzing Energy Boosting Gel Moisturizer nemlendiricisini sürüyorum.
Braun Face Spa aletinin üçüncü masaj başlığını takıyorum. Hafif ayarda cildime masaj yapıyorum. Böylece nemlendiricimi cildime yediriyorum. Daha sonra hız kademesini arttırıyorum. Fresh and Sugar Lip Balm ürününü dudaklarıma uyguluyorum. Gece cilt bakımı rutinimi bu şekilde tamamlıyorum.
Ece Targıt Cilt Bakımı Rutinim: Sabah | Ocak 2018
Sabah ilk kalktığımda Bioderma Sensibio Micellar Water ürününden biraz pamuk pede alıyorum ve bu ürünle cildimi siliyorum. Bobbi Brown Remedies no.80 Skin Relief serumunu sivilceler ve kızarıklıkları gidermek, cilt hassasiyetini gidermek için kullanıyorum. Ultra bir etkisi yok ama iyi bir ürün.
Daha sonra Darphin HydraSkin All Day Eye Refresh Gel Cream'i göz çevresine nazik bir şekilde uyguluyorum. Gerçekten çok hafif dokusu ve hafif hissi olan bir göz kremi.
Decleor Harmonie Calm Soothing Light Cream, ciltteki hassasiyeti yatıştırmak için ideal bir ürün. Bu yüzden bu kremi cildime uyguluyorum.
Ardından Darphin Intral Sunscreen SPF 50 güneş kremini kullanıyorum. Cilde hafif bir renk veriyor. Makyaj altında da çok hoş duruyor.
Bir sonraki adımda Dior Hydralife Deep Hydration Sorbet Water Essence serumunu da kullanabilirsiniz. Her cilt tipi için idealdir. Özellikle kış aylarında bu serumu kullanmanızı öneriyorum.
MAC Prep+Prime Natural Radiance Base Lumiere nemlendirici, ışıltılı bir makyaj bazı. Cilde doğal bir parlaklık ve canlılık kazandırıyor. Cilt bakım rutinimde son adım bu ürünü kullanıyorum ve ardından makyaj yapıyorum.
Ece Targıt hakkında sorulan tüm soruları bu yazımızda cevaplamaya çalıştık. İlginizi çekebileceğini düşündüğümüz, Aygül Yılmaz Kimdir? adlı yazımıza da göz atmayı unutmayın.
Ayrıca, Ece Targıt'ın sosyal medya hesabına buradan ulaşabilirsiniz.