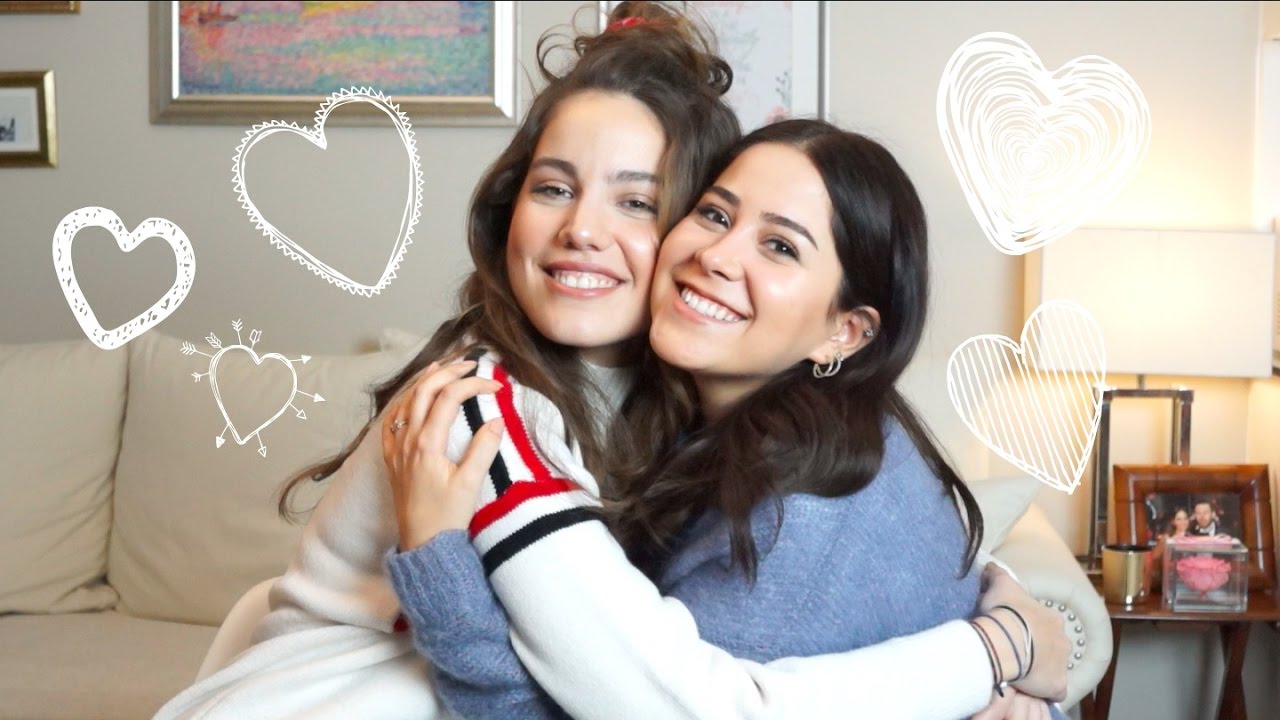 Magazin
Cansu Akın Kimdir? Cansu Akın Biyografi
Cansu Akın, ülkemizin en çok sevilen ve popüler olan vloggerlarından birisidir. Cansu Akın Youtube kanalında genellikle challenge, makyaj, cilt bakımı, saç bakımı, seyahat, gezi rehberi, moda ve günlük vlog gibi konularda video içerikler üretiyor.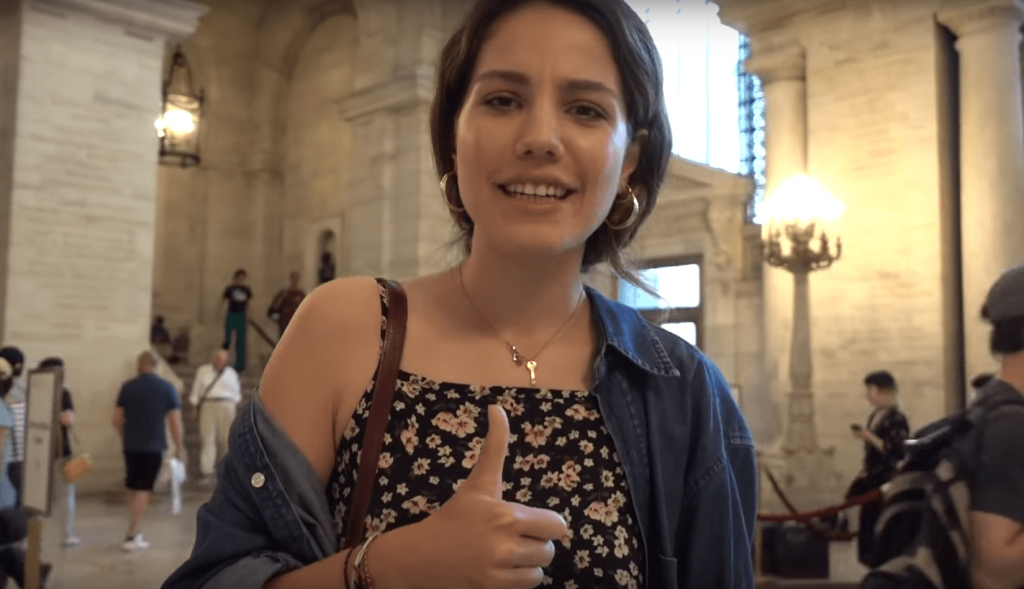 Cansu Akın Özyaşam Öyküsü
Cansu Akın 5 Eylül 1991 yılında İstanbul'da dünyaya geldi. Cansu Akın boyu kaç cm diye merak edenler için cevaplayalım. Ünlü vloggerın boyu 1.75 ve kilosu 57'dir. Başak burcu olan Akın, 29 yaşındadır.
Çocukken ailesiyle Marmaris'e taşınan güzel Youtuber, Marmaris Atatürk İlkokulu'nda ve Kenan Evren Ortaokulu'nda ilköğretimini tamamlamıştır. Beşiktaş Anadolu Lisesini kazanan Akın, İstanbul'a dönmüştür.
Liseyi tamamladıktan sonra İstanbul Teknik Üniversitesi Jeoloji Mühendisliği Bölümü'nü kazanmış ve mezun olmuştur. Aynı bölümde şu anda yüksek lisans eğitimi almaktadır.
Cansu Akın sevgilisi ise Hazım Başaran'dır.  Cansu Akın Instagram hesabında 661 bin takipçisi vardır. Cansu Akın Youtube kanalında ise 458 bin abonesi vardır.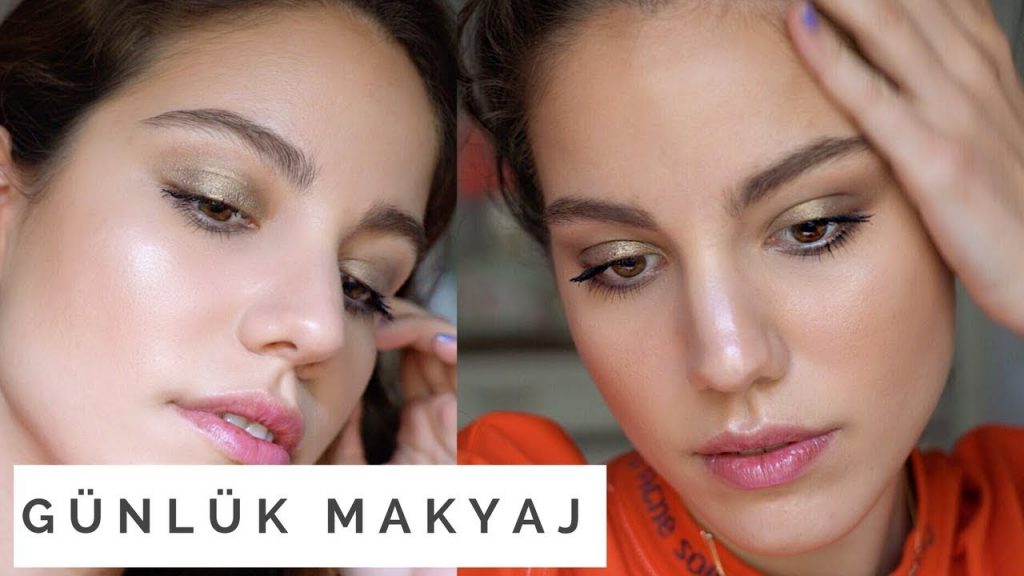 Cansu Akın PRATİK, DOĞAL, GÜNLÜK MAKYAJIM ?? | Mart 2018
Öncelikle güneş kremimi sürmeye başlayacağım. Darphin Intral Environmental Shield SPF 50 Yüz için Güneş Kremi'ni önce çalkalıyorum. Bazen güneş kremini unutuyorum. Hydrafacial'a gittiğimden beri cildimin ne kadar lekeli olduğunu gördüm. Kesinlikle güneş kremi sürmeyi unutmamak gerek. Bu güneş kremi cilde çok iyi bir aydınlık veriyor. Çok güzel bir ürün bu.

Origins Ginzing Göz Kremi'ni çok seviyorum. Bu ürünün içinde hafif ışıltılar var ama kesinlikle renkli değil. İçinde küçük küçük yansımalar var. Ama önemli olan cildi iyi nemlendirmesi. Bu göz kremini yüzük parmaklarımla alıyorum ve göz çevresine sürüyorum.
Günlük makyajda iki fondöten kullanmaya başladım. Bunlardan ilki YSL Touche Eclat All-in-one Glow Fondoten (no 30) çok ince bir fondöten ve doğal görünüyor. Physicians Formula Mineral Wear Cushion Fondoten genel olarak cildinizde bir şey yokmuş gibi duruyor. Çok ışıltılı, hemen sür ve çık yapabileceğiniz bir fondöten. Bir makyaj fırçasıyla fondöteni uyguluyorum. Daha sonra avuçlarımı birbirine sürtüp ısıtıyorum. Ardından biraz ellerimi, cildime bastırıyorum.
Bobbi Brown Instant Full Coverage Concealer'ı kendi fırçasıyla uyguluyorum. Çok ince bir dokuya sahip değil. Çizgilere dolmuyor ve çabuk sabitleniyor. Bu da benim için bir kapatıcıyı mükemmel yapıyor. Tüm gün tazelemeden kalıyor.
H&M Ecru Love Tekli Göz Farı gri değil de soğuk koyu kahve tonlarında. Tarteist Pro-to-go Palet Göz Farı Paleti'nde daha çok nötr renkleri sadece bir gölge vermesi için kullanıyorum. Öncelikle Ecru Love göz farını kaş altı bölgesine büyük bir fırçayla gelişigüzel dağıtıyorum. Çok kolay ve çok vaktimi almıyor.
Aslında makyajın yıldızı Golden Rose Metals Likit Far – Khaki inanılmaz güzel ve parlak bir haki rengi. Bu seriyi çok seviyorum. Bu farı göz kapaklarıma sürüyorum ve parmaklarımla gelişigüzel dağıtıyorum. Bu far aşırı dağılmıyor ama daha önceki bazla birleşince keskin hatları olmuyor.
Lancome Göz Kalemi – 03 Gris Bleu göz kalemini sürüyorum. Evden göz kalemi sürmeden çıkmam çünkü böyle gözlerim çok küçük görünüyor. Göz altına bu kalemi sürüyorum ve fırçayla dağıtıyorum.
Lancôme Monsieur Big Maskara'yı üst kirpiklerime sürüyorum. Bu çok etkili bir maskara. Alt kirpiklerime ise Maybelline Great Lash Maskara'yı sürüyorum.
Kaşlarımı Maybelline Brow Drama – Medium Brown ile tarıyorum. Küllü rengi ve bütün gün kalan bu kaş farını kullanıyorum.

Physicians Formula – Bronze Booster'daki iki koyu rengi karıştırarak kullanıyorum. Günlük makyajımda kesinlikle kontür yapmıyorum. Sadece yüzümü ısıtıyorum.
Allık bir makyajın bence en önemli ürünü. Ben genellikle şeftali tonlarında parlak renkleri kullanıyorum. Likit ürünler, toz allıklara göre daha kalıcı oluyor. Mac- Warm Soul allığı cildime fırçayla uyguluyorum.
YSL Touche éclat Glow Shot Aydınlatıcı ürünü parlatıcı gibi uyguluyorum. Biraz elmacık kemiklerimin üzerine biraz da burnumun üzerine uyguluyorum.
Her gün kullandığım bu lip gloss beni çok mutlu ediyor. YSL Volupte Tint in Balm Ruj- Dare me Plum ruja bayılıyorum. Böyle ıslak ve likit ürünlerin dudakları daha dolgun gösterdiğini düşünüyorum. Bu lip gloss'u sürüyorum ve bu şekilde makyajımı tamamlıyorum.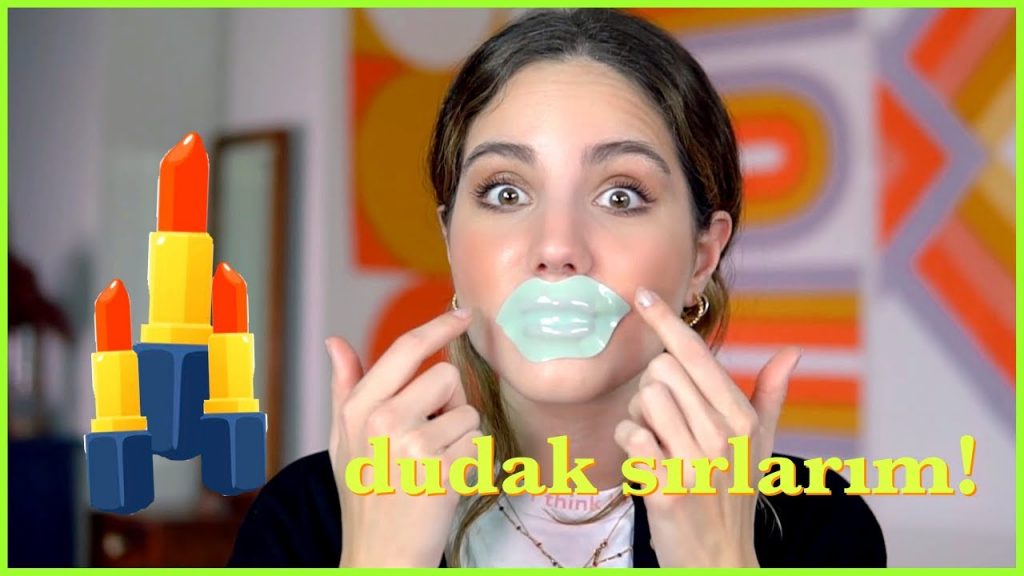 Cansu Akın Dudağıma Yaptıklarım !! | Dolgunlaştıranlar, Lip Balmlar, Yok Gi̇bi̇ Duranlar!
Bugün ele aldığım konu dudaklar. Dudağınıza ruj sürmeden ve renklendirmeden önce zeminin iyi olması gerekiyor. Dudakların pürüzsüz olması gerekiyor. Benim dudaklarım çok çatlıyor. Hindistan cevizi ve şekeri karıştırdıktan sonra bu hazırladığınız scrub'ı dudaklarınıza sürün ve diş fırçasıyla fırçalayın. Daha sonra ılık suyla durulayın. Ya da shea yağı ve granül kahveyi karıştırın ve yine aynı işlemi uygulayın. Böylece dudaklarınızdan ölü deriler temizlenmiş olacak.
Eğer dudak scrubı ya da dudak bakımı peeling hazırlamaya vaktiniz yoksa benim kullandığım Fresh Sugar Lip Polish Exfoliator ürününü kullanabilirsiniz. Bu ürün aslında, bildiğimiz lip balmın içine şeker atmışlar gibi. Tanecikli bir yapısı var ve yenebilen bir ürün. Dudaklarınıza bu ürünü sürün ve masaj yapın. Bu işlemi Loreal Paris Smooth Sugar Wake-up Coffee Face And Lip Scrub ürünüyle de yapabiliyorum.
İki tane üründen bahsedeceğim. İkisinin de görevi var. Glamglow Plumprageous™ Gloss Lip Plumper Treatment Parlaklık Sağlayan Dudak Dolgunlaştırıcı ve L'action Lip Dudak Dolgunlaştıcı.
Glamglow Plumprageous™ Gloss Lip Plumper Treatment Parlaklık Sağlayan Dudak Dolgunlaştırıcı ürünü gerçekten de vaat ettiği gibi dudakları dolgunlaştırıyor. L'action Lip Dudak Dolgunlaştıcı ürününü ise günlük bile kullanıyorum. Dudakları çok iyi nemlendiriyor.

Nuxe Paris Rêve de Miel Besleyici Dudak Balsamı diye çok yoğun bir ürün var. Bu dudak balsamını yalnızca gece yatarken sürüyorum. Çok ağır ve aşırı yoğun bir yapısı var. Günlük hayatta değil ama gece sürerseniz sabaha kadar dudaklarınız yumuşacık olur.
Glossier Birthday Balm Dotcom Cherry ürünü biraz daha simli ve hafif bir nemlendirici. Fakat vazgeçilmez bir ürün değil.
Aquaphor Lip Repair Ointment – Long-lasting Moisture to Soothe Dry Chapped Lips çok güzel nemlendiren bir lip balm. Güneş kremi var içinde ve çok güzel tedavi ediyor.
Yazın plaj çantamda hep bulundurduğum güneş kremli bir ürün olan UV Lip Color Splash SPF 30. Bu lip balm hem yazın güneşten koruyor hem de suda bile kalıcı oluyor.
Yeni bir ürün deniyorum. Bu markayı daha önce hiç duymadım. La Mej diye bir marka. Laneige Lip Sleeping Mask çok hafifmiş gibi duruyor ama çok güçlü. Bunu gece sürdüğünüzde sabah dudaklarınız pamuk gibi yumuşacık oluyor.
Bakımımda son adım dudak maskeleri. Kocostar Dudak Maskesi Siyah ve Kocostar Dudak Maskesi Nane maskelerini uyguluyorum. Dudağınıza bu maskeyi koyuyorsunuz ve 15 dakika bekliyorsunuz.
Tinted dediğimiz, daha hafif ve renkli ürünlerden size bahsetmek istiyorum. Kiehl's Love Oil For Lips dudak yağı çok iyi bir ürün ve renkli. Gerçekten çok beğendim. Dudakları hem nemlendiriyor hem de renklendiriyor. Böylece gün içinde hem nemli hem de renkli kalıyor.
Lancome L'Absolu Lacquer Lip Stick 134 numara ürünü ben daha hafif şekilde kullanıyorum. Bu aslında ruj ama ben biraz hafif kullanıyorum.
Winky Lux Flower Balm Dudak Balmı ürünü dudakları yumuşatıyor ve nemlendiriyor. Ben görüntüsünü de etkisini de çok sevdim.
Maybelline New York Baby Lips Nemlendirici Lip Gloss ürünü biraz simli bir ürün. Şu sıralar lip glossların yükselmesiyle zaten lip gloss arayışına girdim. Islak görünen makyajlarda ben bunu gözlerime de sürdüm. Ben bunu çok seviyorum aslında çok tatlı.
Benefit Benetint Likit Dudak ve Yanak Renklendirici ürününü allık ve ruj olarak sürebilirsiniz. Çok doğal bir ürün. Fakat bunu sürdükten hemen sonra dağıtmanız gerekiyor. Hiç akmıyor ve bulaşmıyor, bu yüzden çok seviyorum.

O zaman gelelim şimdi rujlara. İşte günlük rujlardan başlayayım. Mac Ruj Mini Traditional Lipstick Twig küçük boy bir ruj. Tam böyle çantaya atmalık bir ürün. Bunlara bayılıyorum.
Maybelline New York Color Sensational Ruj 745 Wooden Kahverengi, Maybelline New York Color Sensational Ruj 755 Toasted Kahverengi ve Maybelline New York Color Sensational Made For All Ruj 373 Mauve For Me en sevdiğim üç rujdur. Bunların yapısını çok seviyorum.
Yves Rocher 34 numaralı ruju da çok seviyorum. Dior Rouge Dior 434 Promenade Ruj yeni bir seri. Ben buna bayılıyorum.
NYX Professional Makeup Soft Matte Lip Cream Stockholm rujunu çok seviyorum. Eski bir ruj. Bir ara çok meşhurdu, hatırlarsınız. Bunun rengini çok seviyorum. Kahverengi makyajla fresh bir görüntü oluşturuyor ve harika oluyor.
Rimmel London Provocalips Kiss Proof Çift Taraflı Likit Ruj Make Your Move rujuna bayılıyorum. İki taraflı bir ruj. Önce ruju sürüyorum ve ardından parlatıcısını sürüyorum. Dudak parlatıcısı, ruju öyle bir sabitliyor ki 16 saat falan kalıcılık sağlıyor.
Yine aralarında klasman olarak en iyi olan rujlar Yves St Laurent Tatouage Couture Mat Ruj inanılmaz kalıcı. Adeta dövme gibi… Bunu dudağına sür ve unut. Çünkü çok ince ve köfte bile yesen sabit duruyor.
Şimdi en sevdiğim ruja geldi sıra. Gigi Hadid X Maybelline West Coast Mat Ruj Khair rengi en sevdiğim kırmızıdır. Yanık ama cart olmayan bir kırmızı. Bu benim en sevdiğim ve favorim olan bir rujdur.
Arda Bektaş hakkında tüm soruları ve merak edilenleri cevapladığımız yazımızı da okumanızı öneririz.