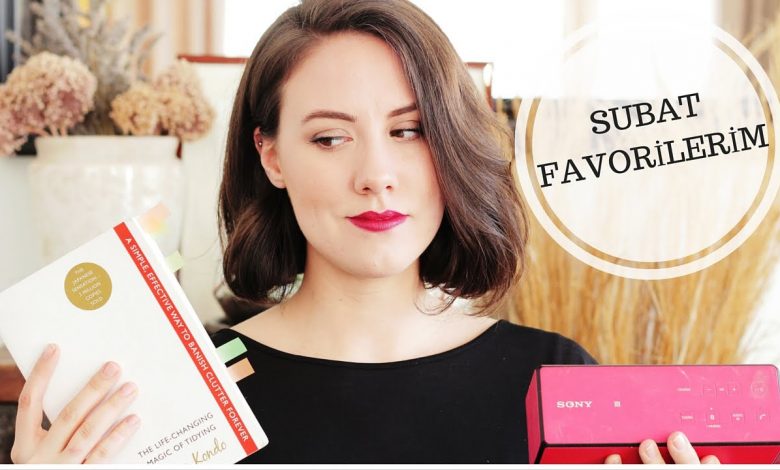 Magazin
Cansu Dengey Kimdir? Cansu Dengey Biyografi
Cansu Dengey, sempatik enerjisiyle ve harika anlatımıyla şu sıralar çok popüler bir Youtuber. Cansu Dengey ev turu, cilt bakımı, güzellik, makyaj teknikleri, alışveriş, moda ve sağlıklı yaşam gibi konularda video içerikler üretiyor ve enteresan anlatımlarıyla dikkat çekiyor. Peki güzel vlogger'ı yakından tanımak ister misiniz? Sizler için Cansu Dengey'in biyografisini ve güzellik sırlarını yazdık.
Cansu Dengey Özyaşam Öyküsü
Cansu Dengey, doğum günü bilinmiyor. 1990 yılında İstanbul'da dünyaya gelen başarılı vlogger, Mustafa Saffet Anadolu Lisesi'nden mezun oldu. Ardından İstanbul Üniversitesi Halkla İlişkiler Bölümü'nü kazandı. Üniversiteden mezun olan Dengey, 3 Şubat 2016'da ilk videosunu yayınladı.
Cansu Dengey evli mi diye merak edenler için cevaplayalım. Cansu Dengey eşi Gökhan Acar'dır. Cansu Dengey Gökhan Acar ile 2018 yılında dünya evine girdi.
Cansu Dengey Youtube kanalında 277 bin abonesi var.  Cansu Dengey İnstagram platformunda ise 211 bin takipçisi var. 
Cansu Dengey CİLT BAKIM RUTİNİM | GECE 2018
Herkese merhaba! Cildim o kadar değişken bir cilt ki anlatamam. 26 yaşına kadar sivilce problemi yaşadım. Artık aktif bir cilt problemim yok ama regl dönemimde birkaç tane sivilce çıkıyor. Cildim yağlı ve hassas. Bu ikisinin bir arada bulunması zor oluyor.
Yağlı ciltler için olan ürünler çok agresif. Hassas ciltler için olanlar da genellikle kuru ciltler için oluyor ve cildimi daha da yağlandırıyor. O yüzden doğru ürünleri bulmak benim için zor bir serüvendi. O yüzden gece cilt bakım rutinimi paylaşıyorum.
İlk adım, kabasını al adımı. Garnier Micellar Kusursuz Makyaj Temizleme Suyu'nu pamuk pedlere döküyorum ve yüzümdeki bütün makyajı çıkarıyorum. Gözlerimin üstü ve gözlerimin altı da dahil tüm cildimdeki makyajı çıkarıyorum. Kirpiklerime dokunmuyorum.
İkinci adımda Nuxe Huile Demaquillante Micellaire aux Pétales de Rose Yüz ve Göz Çevresi Temizleme Yağı kullanıyorum. Kokusunu çok seviyorum ve cildimde bıraktığı hissi seviyorum. Bu aşamayı isterseniz atlayabilirsiniz. Bu yağı elimde iyice ısıttıktan sonra göz çevresi hariç elimle sürüyorum. Yüzümü ovuşturuyorum. Tüm makyaj kalıntılarını temizliyorum ve bol suyu cildime çarpıyorum. Daha sonra ılık suyla kirpiklerimden aşağı doğru maskarayı çıkarmaya başlıyorum.
Şimdi sıra geldi gözlere. Sonrasında Lancome Bi-Facil Göz Makyaj Temizleyici ile makyajımı temizliyorum. Bu üründen çok memnunum, makyajı çok güzel çıkartıyor. Bu ürünü pamuk pedlere döküyorum ve gözlerimin üzerine pamuk pedleri koyuyorum ve bir süre bekletiyorum.
Philosophy Purity Made Simple One-step Facial Cleanser ürünü 3+1 ürün. Yani dudak, göz ve yüz makyajını tamamen temizliyor. Performansından çok memnunum. Ne cildi kurutuyor, ne de yağlandırıyor. Kokusu çok güzel. Yüzümde gergin olmayan ve nemli bir his bırakıyor. Bu ürünü çok seviyorum. Bioderma Sensibio Foaming Jel Yeni Yüz Makyaj Temizleme ya da La Roche Posay Effaclar Gel – Yağlı Ve Hassas Ciltler İçin Temizleyici Jel yüz yıkama jelini bunun yerine kullanabilirsiniz.
Şimdi yaşlanma karşıtı bakıma başlıyorum. Ben çok eskiden beri gül suyunu tonik olarak kullanıyorum. Misbahçe Gülsuyu kullanıyorum ve güvenilir bir ürün. Gül suyunu pamuk pedlere döküyorum ve cildimi tonikliyorum.
The Ordinary – Niacinamide High-Strength Vitamin and Mineral Blemish Formula asit serumunu kullanıyorum. Bu serumun amacı sivilceleri yok etmek, gözenekleri küçültmek, sivilce izlerini yok etmek ve nem oranını dengelemek. Gözeneklerimde hafif bir küçülme fark ettim ve çok severek kullanıyorum.
Clarins Double Serum Onarıcı Krem yaşlanma karşıtı bir serum. Eğer 25 yaş altındaysanız bu ürünü kullanmayın. Gözenekleri sıkılaştırmaya, cildin nem dengesini sağlamaya yönelik bir serum. Ben her gün kullanmıyorum ama her gün kullanmak gerekir.

Bu aşamada geldik nemlendiriciye. Murad Retinol Youth Renewal Night Cream ve Clinique Dramatically Different Lotion Nemlendiricilerini kullanıyorum. Murad Retinol Youth Renewal Night Cream'i çok seviyorum. Bu ürünü kullandığım zaman cildimi dolgun hissediyorum.
Clinique Dramatically Different Lotion Nemlendirici'yi yüzümün gerçekten çok neme ihtiyacı olduğu zamanlarda kullanıyorum. Çünkü losyon kıvamında ve yumuşacık. Yüzünüze sürdüğünüzde tüm cildiniz parıl parıl oluyor. Asla sivilce yapmıyor ama yüzümü nemlendiriciye doyduğunu hissediyorum.
Son aşamaya geldik. Bobbi Brown Eye Repair Cream hayatımda gördüğüm en katı kıvamlı göz kremi. Biraz zamk gibi yapışık bir hissi var. O yüzden bunu gece uygulamayı seviyorum. Gündüz daha hafif göz kremleri sürmeyi tercih ediyorum. Göz altı bölgesine bu kremi değdiriyorum. 2 dakika bekletiyorum. O zaten ısınıp yayılmaya başlıyor. Sonrasında parmaklarımla göz çevresine masaj yaparak kremi uyguluyorum. Bu şekilde gece cilt bakım rutinimi tamamlamış oluyorum.
Cansu Dengey YENİ CİLT BAKIM ÜRÜNLERİNİ DENİYORUM & FAVORİLER
Merhaba herkese. Bu videoda bahsedeceğim ürünler ya birkaç hafta önce deneyip çok beğendiğim ürünler ya da daha önce hiç denemediğim ürünler olacak. Şimdi başlıyoruz!
İlk olarak Clinique City Block Purifying Charcoal Clay Tüm Cilt Tipleri İçin Detoks Kil Maskesi. Bu ürün hem maske hem de siyah nokta temizleyici. Yüzümü çok yumuşak hale getirdi ve çok sevdim. Duştan çıktıktan sonra bunu sürüyorum. Bu maske hem maske hem peeling. Cildim şu sıralar pul pul oldu. Bunu cildime uyguluyorum ve 10 dakika bekliyorum. Evet, 10 dakika doldu. Şimdi yüzümü sıcak suyla ıslatıyorum. Daha sonra temiz bir havluyla maskeyi, ovalayarak siliyorum. Sonra bir tur daha cildimi yıkıyorum.
Cosrx Blackhead Silk Finger Ball – Özel Siyah Nokta Temizleyici Peeling Parmak Yüksüğü parmak ucuna takmalık siyah nokta temizleyicisi. Parmağıma takıyorum ve burnumun üzerini ovalıyorum. Pamuğun üzerinde bir şey göremiyorum, yani siyah noktaları göremiyorum. Hafif bir renk değişikliği oldu. Şu an kıpkırmızıyım. Ama bu çok iyi bir şey arkadaşlar. Çünkü normalde siyah nokta sıkmak zordur ama bununla çok kolay yaptım.
Şimdi bir tonik süreceğim. Cosrx AHA/BHA Clarifying Treatment Toner – AHA & BHA İçeren Arındırıcı Tonik'i süreceğim. Bundan tekrar alır mısın Cansu derseniz, tekrar almam. Çünkü çok çabuk bitiyor. Onun yerine Sephora'da satılan PIXI Glow Tonic kullanırım bence daha iyi. Şimdi tüm cildime pamuk pedler ile toniğimi sürüyorum. Toniği niye sürdüm. Çünkü siyah noktaları temizledim ya, cildim toparlansın diye.
Şimdi göz altı bölgesini ıslatıyorum. Misbahçe Aydınlatıcı & Nemlendirici Göz Serumu'nu ıslak göz altı bölgesine yüzük parmaklarımla uyguluyorum. Bu ürünü tek başına kullanmamak gerekiyormuş bende yeni öğrendim. Ürün göz altında kurumadan hemen parmağımın ucuna Misbahçe Kuşburnu Yağı'ndan 1 damla damlatıyorum ve bütün göz altıma masaj yaparak kuşburnu yağını iyice yediriyorum.
Yine Cosrx ıslak pedlerini cildime uyguluyorum. Cosrx One Step Moisture Up Pad – Arındırıcı & Nemlendirici Ped ürününün içinde propolis ve hyaluronik asit bulunuyor. Bu ürün cildi nemlendiriyor. Bugün cildimin çok neme ihtiyacı olduğu için sürüyorum. Normalde bu kadar çok ürün kullanmıyorum ama size göstermek için bugün bu şekilde yapıyorum.
Darphin Ideal Resource Youth Retinol Oil ve Darphin Ideal Resource Micro Refining Smoothing Fluid ürünlerini son iki haftadır deniyorum. Alırken dikkat edin. Çünkü Ideal Resource bir seri şeklinde. Darphin Ideal Resource Youth Retinol Oil'in içinde topçuklar var. Bu topları açıyorsunuz ve içindeki o yağı avcunuza döküp ısıtıyorsunuz ve cildinize sürüyorsunuz. Bıraktığı his muhteşem ve buna bayıldım. Fikir olarak da bayıldım çünkü bu topçuklarda olan yağ kesinlikle havayla temas etmiyor. O yüzden her uyguladığınızda taze oluyor ve çok iyi bir his bırakıyor. Fikir olarak da ürün olarak da çok beğendim.
Ben bunun üzerine makyaj yapacağım. Normalde gece sürmem gerekiyor bu ürünleri çünkü içinde retinol var. Şimdi yine aynı seriden Darphin Ideal Resource Micro Refining Smoothing Fluid isimli kremini süreceğim. Hava çok soğuk olduğu ve makyaj yapacağım için bugün böyle bol bol nemlendirici uyguluyorum. Normalde bu iki ürünü sürdükten sonra cildime başka nemlendirici sürmüyorum.
Bir bu Fransız markası var. Adı Embryolisse Lait Creme Concentre krem konsantresi. Bu ürün Avrupa'da çok popülermiş. Ben bu nemlendiriciyi kullanmayı çok seviyorum. Günlük nemlendirici olarak bunu kullanıyorum. Başta yağlı bir tabaka bırakıyor ama ondan sonra ciltte hemen emiliyor.
Creme De La Mer Moisturizing Soft Cream'i var. Bir aydır kullanıyorum. Baya bitirdim. Bu çok yüksek fiyatlı ürünler kategorisinde ama denedim ve beğendim.
Shiseido Pure Retinol Express Smoothing Eye Mask ürünü bir göz maskesi. Bunu gözlerinize uyguluyorsunuz. Harika bir maske.
Yine Estee Lauder Advanced Night Repair Eye Mask harika bir maske. İçinden çıkan pedleri, sıvıya batırıyorsunuz ve göz altlarınıza pedleri yerleştiriyorsunuz. Gerçekten çok güzel bir maske.
Son olarak Ducray Keracnyl Repair Lip Balm dudak nemlendiricisini uyguluyorum. Bunu Görkem Karman'dan gördüm ve çok beğendim. Dudaklarımın kayak boyunca çatlamamasını sağladı. İnanılmaz güzel nemlendiriyor ve çok uzun süre kalıyor. İnanılmaz sevdim.
Asıl bu markaya olan sevgim Ducray Kelual Ds Kabuklanma Karşıtı Bakım Şampuanı ile başladı. Saçlarımdaki egzamayı çözdü. Bu ikili olarak satılıyor. Ben haftada üç kez saçımı yıkıyorum. Birinde bu şampuanla saçlarımı yıkıyorum. Diğer ikisinde de öbür tüpte olanı kullanıyorum. Çok iyi geldi saçımı. Kepek, kaşıntı, döküntü ve egzama problemi yaşıyorsanız bu şampuanları tavsiye ederim.
Tuğçe Ay hakkında sorulan soruları cevapladığımız yazımızın da ilginizi çekebileceğini düşünüyoruz.